6th European Nursing Congress 2022
| Project | 6th European Nursing Congress |
| --- | --- |
| Client | Your Meeting Experts |
| Location | Virtual meeting |
| Participants | 1000 |
| Start Date | 04 10 2022 |
| End Date | 06 10 2022 |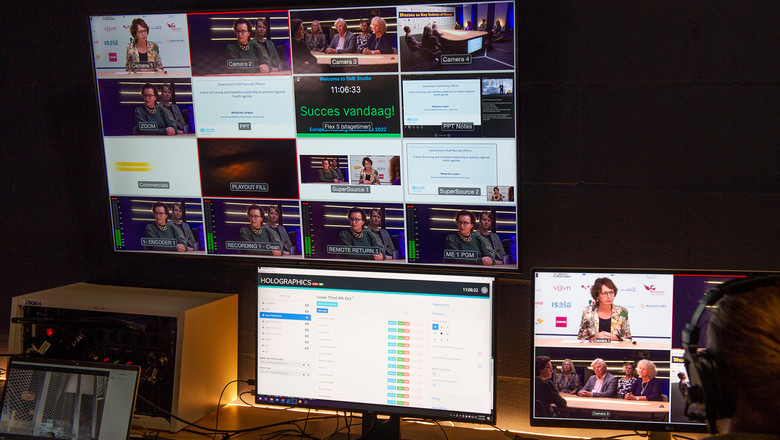 Nurses as key drivers of change
The COVID-19 pandemic has highlighted the crucial the role of nurses. And how current shortages of nurses already have dramatic consequences for outcomes, for instance unoccupied beds in Intensive Care Units.
Even apart from COVID-19, health care around the globe is facing extraordinary challenges due to demographic changes, complexity of diseases, increasing health inequity and higher expectations of patients. Instead of defining health as simply the absence of disease, the new definition of health acknowledges that the ability to adapt and self-manage physical, mental and social challenges much better defines health.
This changing paradigm has enormous consequences for organizing health care, how we support patients, what are preferred outcomes of care and where this care should be provided.
Throughout Europe and the world, nurses are the key drivers behind this change: globally millions of nurses are impacting the lives and outcomes of care of their patients. No matter where nurses work, a transition is needed in nursing care, education and research to make health care future proof.
In this 4-day virtual program with local hubs/Watch Parties, fellow nurses, researchers, policy makers, patients, educators, technicians were brought together to discuss how these transitions can be made using examples from research, innovation & implementation and education . How can they really provide the right care, in the right place with the best outcomes?
The program of the 6th European Nursing Congress has been integrated into the ENC22 Virtual Platform. The plenary sessions were streamed from a studio in Amsterdam.
The program consisted of:
13 keynote speakers with Live Q&A
65 e-poster sessions
200 oral sessions
65 online exhibitors
40 symposia
6 local hubs
970 participants from 27 different countries
Odette Organises acted as logistics advisor on behalf of Your Meeting Experts and supervised the transition from a physical conference to an online event.
The responsibilities were:
participant-sponsor registration
abstract handling: 370 submissions (e-posters, orals, symposia, round tables, webinars, workshops)
coordination reviewing procedure & pre-recorded videos (orals & e-posters)
event tech coordination (virtual platform, registration and programming)
logistics organization & planning
‹
›
Contact
Based on your wishes Odette Organises gladly draws up a suitable proposal. Feel free to contact Odette for an intake call or to plan an in-person meeting.
Odette Organises KvK nr 60569107 | VAT ID NL001865590B75 | Read our Privacystatement