EMBRN
| Project | 10th EMBRN International Mast Cell and Basophil Meeting |
| --- | --- |
| Client | European Mast Cell and Basophil Research Network / Utrecht University |
| Location | Academiegebouw Utrecht |
| Participants | 200 |
| Start Date | 11 07 2022 |
| End Date | 13 07 2022 |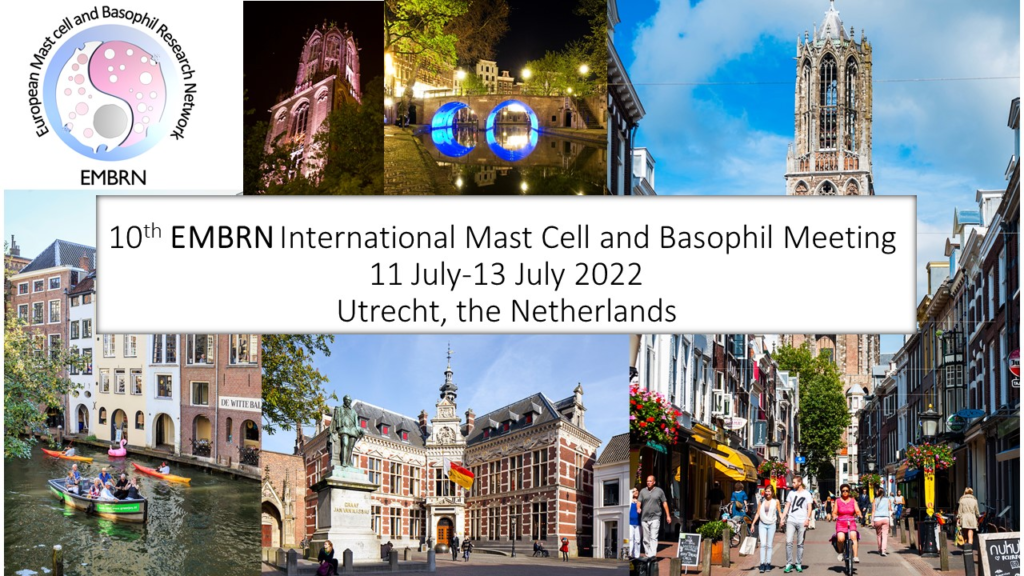 The 10th EMBRN International Mast Cell and Basophil Meeting took place in Utrecht, The Netherlands.
Odette Organises was responsible for participant registration, abstract handling and fulfills an advisory role for the Local Organization Committee, consisting of scientists working at various Dutch universities.
More information is available here.
‹
›
Contact
Based on your wishes Odette Organises gladly draws up a suitable proposal. Feel free to contact Odette for an intake call or to plan an in-person meeting.
Odette Organises KvK nr 60569107 | VAT ID NL001865590B75 | Read our Privacystatement