Choosing Wisely
| Project | Choosing Wisely 2017 |
| --- | --- |
| Client | ZonMw |
| Location | Pakhuis de Zwijger, Amsterdam, the Netherlands |
| Participants | 300 |
| Start Date | 11 09 2017 |
| End Date | 11 09 2017 |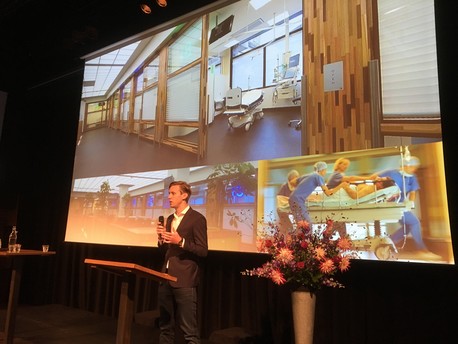 Choosing Wisely is an international conference. Pakhuis de Zwijger, an atmospheric old warehouse situated in the old docks of the port of Amsterdam, was the location of this conference. Guest speakers shared their thoughts on the latest developments in 'choosing wisely'.
Main points of discussion were:
How can we help people in making good treatment choices in healthcare?
What have we achieved and what challenges lie ahead?
What initiatives are there and what can we learn from each other?
The conference was an initiative of the international Choosing Wisely group. This year the organisation was in the hands of ZonMw, the Federation for Medical Specialists, the Dutch Patient Federation, NFU/IQ Healthcare, the CGS/Awareness Project, and STZ hospitals.
Odette Organises was responsible for the delegate registration and coordination, logistics, and on-site management.
‹
›
Contact
Based on your wishes Odette Organises gladly draws up a suitable proposal. Feel free to contact Odette for an intake call or to plan an in-person meeting.
Odette Organises KvK nr 60569107 | VAT ID NL001865590B75 | Read our Privacystatement